I know I'm not the only one that enjoys playing DJ while listening to music on YouTube. Nor am I the only one to sing along. My favorite jams keep me moving through the day, and sometimes, you can't help but sing.
But did you know you can use YouTube for a full-on karaoke setup? It's true! If you want to make your own karaoke night at home with your roommates, significant other, family, or even the neighbors, follow me because I'm going to show you how to set that all up with YouTube. And best of all, it's so easy you'll be kicking yourself that you didn't do it sooner!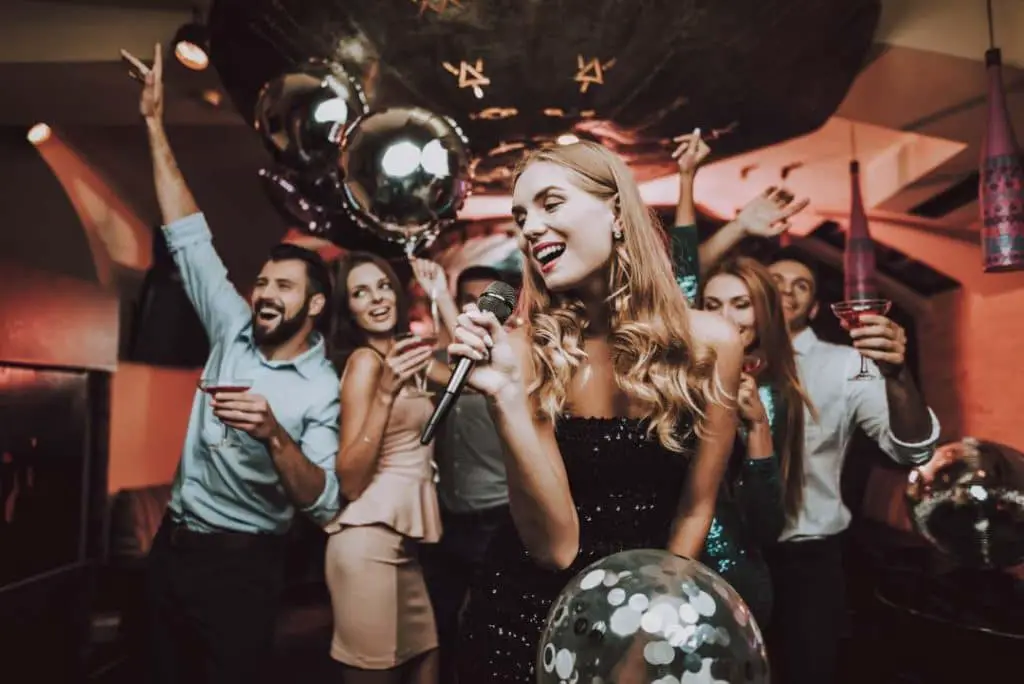 How to Set Up Karaoke at Home Using YouTube – 3 Simple Steps
To setup karaoke at home using YouTube, you need the following:
A mic with output of mic sound connected to your karaoke speakers.
Linking YouTube to your speakers, which can be the same ones connected to the mic or another set.
A video output like your TV for your selected YouTube videos.  
That's it! But not to worry… I'll explain all of what you need and how to do it in more detail, so keep reading.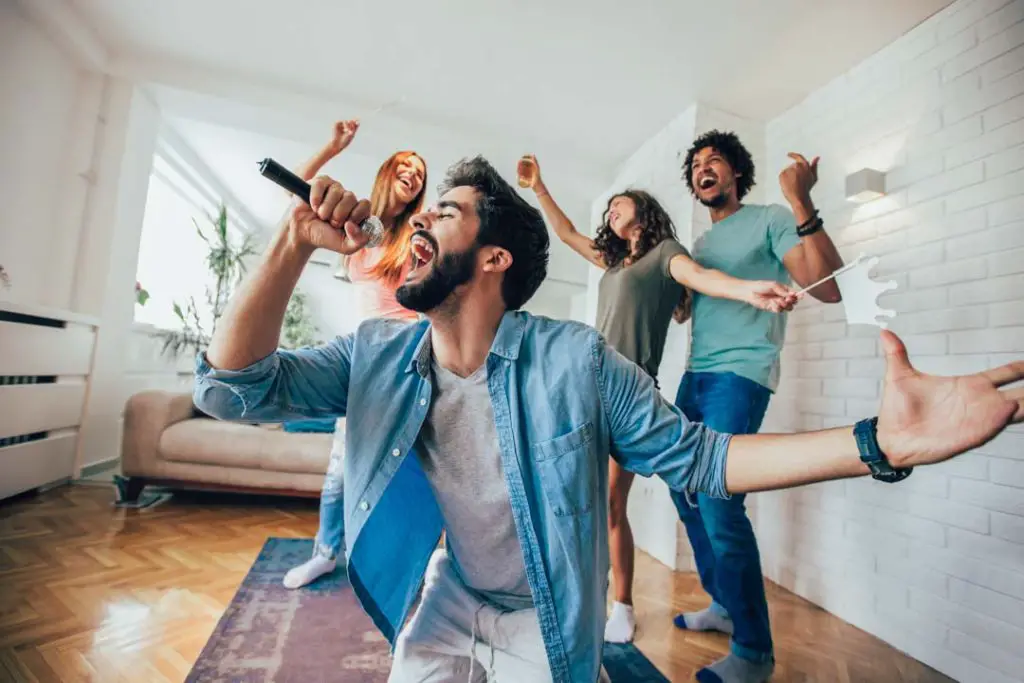 Everything You Need to Use YouTube for Karaoke
You only need a few things to make YouTube karaoke happen in your home. I'll cover these below so that whatever you're missing, you can buy, and then you'll be on your way to having karaoke any time the mood strikes.
There are 3 basic things you will need to do this.
You cannot have karaoke without a good pair of microphones. Otherwise, you're missing out on feeling like a true musical sensation.
Wireless are what I recommend because you have more flexibility in movement.
Plus, if you're anything like me, a few cocktails in, it's easy to get tangled up in cords and have a bit of a mishap.
There are 2 types of mics you'll find which are based on frequency. UHF or ultra-high frequency gives you better audio quality and a more stable connection.
Plus, you can also connect it to the speakers using Bluetooth. This is the more expensive option, but if you're going to make karaoke a more regular thing at home, it's worth it.
The other one is VHF or very high frequency, which will get the job done and be a little cheaper, but the sound wobbles out intermittently, and in my experience, you get what you pay for, so choose wisely.
You could get by with one UHF mic, but I don't advise that. You won't be able to do duets if you only have one.
I think the Fifine Dual Channel Wireless Handheld UHF mic is a great option since you can use its receiver as a mixer and combine 2 sources of audio to one speaker.
Oh, and one last thing about mics… get windscreen foam covers. These protect them from getting all grungy with everyone's spit droplets.
They make washable and reusable ones, and they come in fun colors too!
Do you have home theater speakers already? If so, check them to see if they give feedback or sound distortion.
Many of them are easy to damage when you connect a microphone with it, which is why you might want to get another set of speakers for your karaoke adventures.
If you don't, you'll wind up getting carried away singing "Total Eclipse of the Heart" loud enough to wake the dead on the other side of the planet.
And while it will feel fun, you'll be hating life the next time you want to watch a movie on your home theater system, and your speakers sound like garbage. Trust me on this.
Your other option is to play the role of volume-control-police-officer as you constantly adjust the mic volume to avoid speaker damage.
I don't recommend this either since karaoke night should be fun, and you should be enjoying yourself as much as everyone else.
Just buy a different set of speakers that are capable of hosting mic input. You'll want to choose something that has a public address (yes, that's what 'PA' stands for) or active speakers.
These are designed for live performances and can handle the volume.
You'll also find speakers made just for karaoke that come with an amp and mixer built-in.
They have all sorts of fun features, too, like party lights and a rechargeable battery so you can move the party outside in the yard. Make sure to check out this post I wrote on the 10 best karaoke speakers.
When you connect your YouTube from the TV and then join your karaoke speakers with the mic output, you'll have the best of both worlds and can sing freely without worrying you're going to ruin your home theater speakers.
A mixer's job is to unite 2 or more sources of sound to output through your speakers.
If your mic and TV sound need to go to your mounted soundbar or the speakers in your home theater, you will have to get a mixer for karaoke.
A karaoke mixer manages tone and echo control so you can adjust the output. A mixer can also be joined to your existing speakers for your mic if those speakers don't have a mic input.  
Not everyone will need a karaoke mixer with what they have, but if you do, here's how to get your karaoke party started by connecting your TV to that karaoke mixer!
How to connect your TV to a karaoke mixer
If you want to output music coming from the YouTube on your TV to the same speaker set you're using for the mic, you MUST use a mixer.
You'll need to find your TV's audio output port and link to the headphone jack if you have one, then make the connection to the mixer with a 3.5mm RCA audio cable.
No headphone output jack? No problem! If it uses an optical cable for your audio out, then you need a Toslink cable to make the connection with a digital to analog converter.
The converter then gets connected to the mixer, and you'll be ready to rock.
4- YouTube Capable Device
As I said, not everyone will need the mixer. But everyone will need a YouTube-capable device.
That can be your smartphone, your tablet, a Mac, a PC, an Apple TV, a Smart TV, or even Google Chromecast.
Basically, any device that can play YouTube is what you're looking for here. The Smart TVs really make it easy because it's already on there.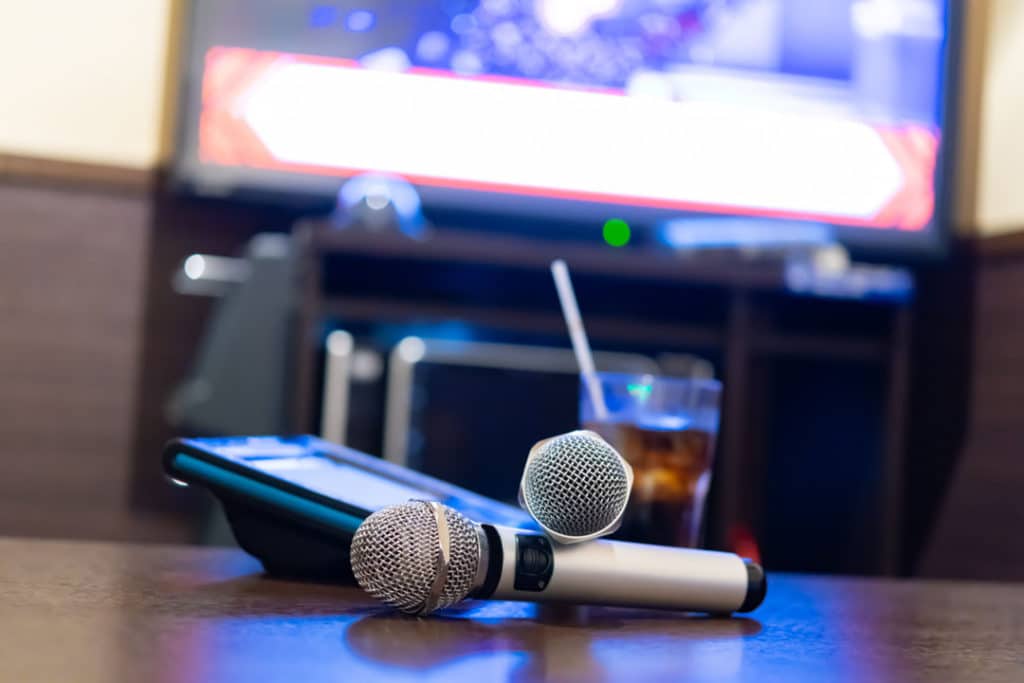 How to Connect Your YouTube Device to Your TV for Karaoke
Now it's time to sing with the big boys! You have all your required items, and you are ready to do a pre-karaoke test before everyone comes over and gathers around.
I definitely recommend doing this well in advance of everyone's arrival, at least a day or so before so you don't run into trouble with a faulty mic or missing cables or any of that.
There are several ways you can make the connection with YouTube to your TV. I'll cover them below, so keep reading and find the method you're using. Then make the connections!
Connecting your laptop directly to your TV
If you'll be using your laptop and your TV to make YouTube karaoke happen on the big screen, you will need an HDMI cable.
This is ideal for newer TVs because HDMI cables are capable of transferring sound and video to your TV, and it's so easy.
You just connect your laptop and the TV through the HDMI port. It mirrors what you see on your laptop right on the TV. You can also do this for watching movies or playing games.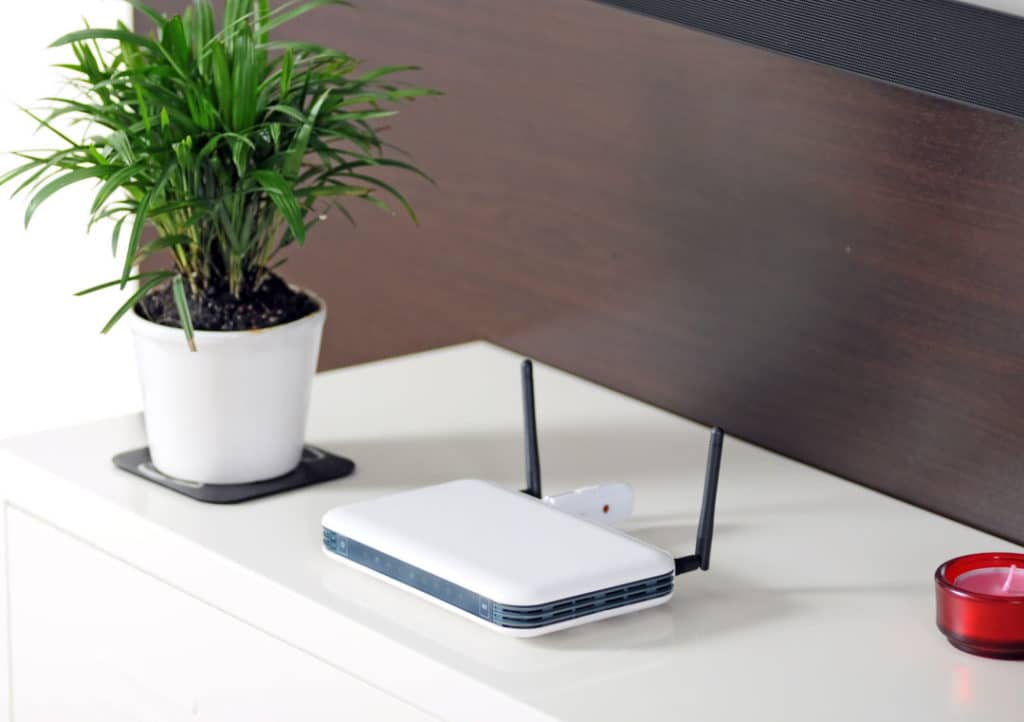 How to use your phone, tablet or computer to control YouTube in your TV via WiFi
A mobile device or any kind such as your smartphone, tablet, or computer can also connect with YouTube wirelessly right to your TV if you have Wi-Fi to support TV devices that include Smart TVs which all have YouTube already installed, Chromecast, Android TV, Google TV, PS3 and PS4, Roku, Xbox 360, Xbox One, Wii U, any Blue-ray disc player with YouTube installed, or any cable box that has YouTube.
All you need to do here is connect the mobile device or computer to your Smart TV by using the same Wi-Fi network. Smart TVs will already have YouTube, and you can link it to your device.
On your phone, you'll choose 'Cast' and then the deed will be done. This will also work on your tablet or computer.
Once your phone or other device is ready, you can choose 'Pair' after you open YouTube on your Smart TV.
You will get a code to pair it together and simply input it on your device and on your TV too. After inputting the codes, that's when the 'Cast' icon is activated it, and you select your TV.
That's it. It's seriously so intuitive that once you see it on screen, you'll know exactly what to do.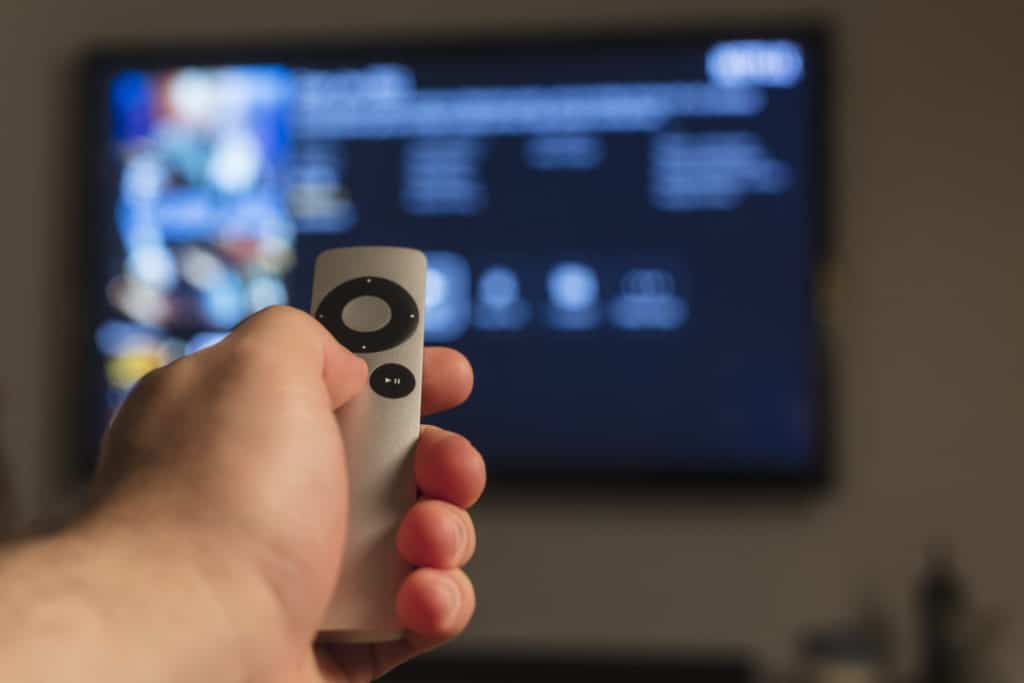 How to use Apple TV for YouTube
Apple TV also makes it easy to karaoke at home. You'll want to use the 'Mirroring' function. That means you can mirror any Apple device to your Apple TV.
YouTube can just mirror it onto the TV, but you should know Apple TV won't support TV queuing for YouTube. You need to create a playlist manually to queue your songs.
It's a little bit of a pain, honestly, since there's a bit of a sluggish procession for it to update the playlist on your TV.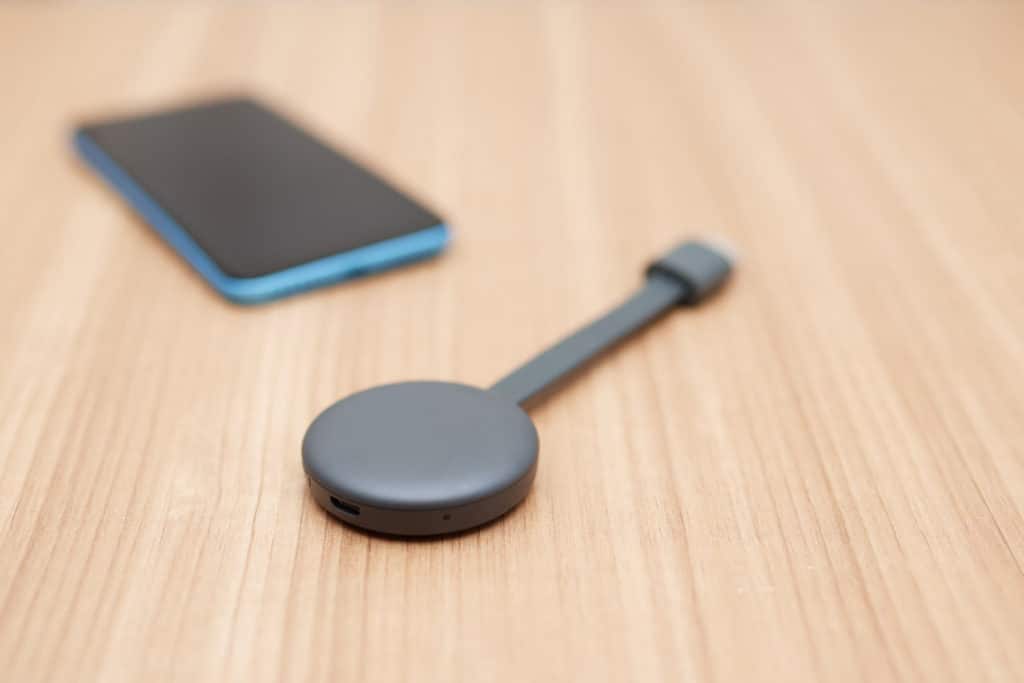 How to use Chromecast as a YouTube player for Karaoke
One of the best ways to YouTube karaoke at home is by using Chromecast. YouTube queuing works quite well on Smart TVs, Xbox, Roku, and many others.
It just seems like a huge pain on Apple TV. Still, I love Chromecast for the phenomenal experience. It won't lag, and you can use HD videos on YouTube too.
The quality of the connection you get is dependent on the TV you have. I recommend you give it a whirl using just your Smart TV first, and if it isn't performing as well as you'd like, get Chromecast.
Connect your mobile device, and then you can queue up as many songs as your heart desires.
You'll want to search your song or artist name with 'karaoke' added to the back of each on YouTube to get the karaoke versions.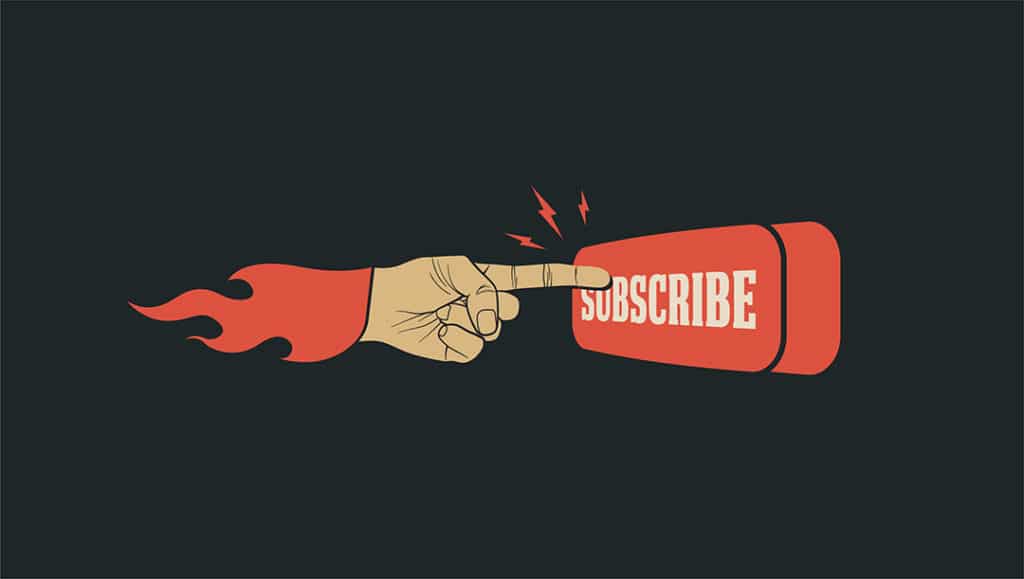 Best Karaoke Channels on YouTube
YouTube has come such a long way with its algorithm. It's so easy to find the song you want in karaoke format. But not all of them have stellar quality.
This can really bring down the mood of your karaoke party. No one wants to finally get their turn to sing "Freebird" only to have it sound like pure crap.
That's why you should subscribe to a few YouTube channels that are known for having the best karaoke videos around.
They won't disappoint you when you want your songs to have the best quality.
1- Karafun
With tons of videos that run the gamut from today's popular hits to classics, Karafun has you covered.
You can find songs from your favorite singers or bands, search through genres, go through the decades, or let it suggest for you based on your age range.
Though that last one, I have a wide array of tastes, so I stick to the other methods of searching.
2- Sing King Karaoke
The selection with Sing King Karaoke is more limited. However, the videos are all top-tier quality, and there's enough good songs to represent every genre.
They also have tutorials that will help you make the most of your next karaoke night so you can start planning now!
3- The KARAOKE Channel
Not too many songs are on The KARAOKE Channel. There's enough, but other channels surpass them in quantity. But it makes up for it in quality because the high-quality audio is amazing.
4- KaraokeOnVEVO
Even VEVO has jumped on the karaoke bandwagon. Since it has a music license from Universal, Sony, and Warner, you're going to find all your favorite singers and bands here.
But the best part is the animations for the video backgrounds. It really makes your karaoke experience extra in an extraordinary way.
Conclusion
It's very easy to get a karaoke night going through your TV with YouTube. You'll wonder why you never did this before.
With the ease of connection to your devices, you can set it up within minutes if you have everything you need. While some of you may be able to do without a mixer, for others of you, it will be essential.
You can also choose to get a devoted karaoke speaker that has everything you need, even the microphones, to make karaoke night as simple as possible so it can be as fun as it should be! So, check out my other post on the 10 best karaoke speakers.