We've all encountered issues with buggy headphones on occasion. If your $20 specials that just came off the boat from China aren't working, it doesn't feel like a big deal.
When you purchase the Bose 700 headphones to use, the expense creates an expectation that the product should work correctly.
Every Bluetooth connection runs a small risk of instability. When that issue occurs, a quick reboot of the device to which you connect can usually solve the problem.
It also helps to reset your Bose 700 headphones occasionally.
If you turn them off when the headphones fail to connect, you can initiate an error that causes the Bluetooth to stay inactive when turning the product on to use.
Bose 700 Headphones Turn Bluetooth Off [SOLVED]
The Bose 700 headphones have a glitch where the Bluetooth feature can sometimes get stuck in the off position. You'll have the device tell you that it is waiting to connect, but then nothing happens after that event. If you hold the power button, it turns off without reactivating.
If your Bose 700 headphones get the Bluetooth stuck in the off position, the first step to correct the issue is to update the product's software.
You'll want to visit btu.bose.com from a computer. You'll want to use the USB connection to allow data from the site to transfer to your Bose 700 headphones.
Once the update is complete, they'll often start working as intended.
Should the software update fail to work, you can perform a product reset to correct the issue. You'll want to follow these steps in order to achieve a successful outcome.
Start by disconnecting all of the cables from the Bose 700 headphones.
Connect one end of the USB cable to a powered computer or a USB-A wall charger. The option you select must deliver stable and continuous power for this process to work correctly.
Press and hold the POWER button while simultaneously connecting the USB cable's smaller end to the USB-C port located on the right ear cup.
Once the connection is complete, release the POWER button after continuing to hold it for two additional seconds.
Another option that sometimes works with the Bose 700 headphones involves clearing your Bluetooth device list.
When you take this step, you'll need to discover the product a second time to have the wireless features work.
You'll want to press and hold the BLUETOOTH button until the product tells you that the device list is cleared.
If you don't hear the verbal confirmation from the headphones, the corrective measures haven't happened. You'll still be stuck with the Bluetooth function off.
Why Isn't the Bluetooth Connection Working from a Distance?
Instead of your Bose 700 headphones being in a permanently off position, there could be interference between the product and your connected device.
This issue can make it seem like the connection failed, but it is more about what blocks the signal.
Here are the things you'll want to try if you suspect that a connection from a distance isn't working appropriately.
Make sure the headphones are within the range of the device.
• A standard Bluetooth connection has a range of approximately 10 meters (33 feet).
• If you have any obstacles in the way, it becomes significantly reduced.
• Even another nearby device can cause interference, so you'll want to move the product and the audio source closer.
Disconnect other nearby wireless devices.
• Some wireless products can interfere with the Bluetooth signal.
• If the Bose 700 headphones don't find a connection and get turned off, you can encounter the bug where it won't engage after turning them back on.
• Microwaves, fluorescent lights, speaker adapters, and cordless phones could be interfering with your user experience.
Reboot the Bose 700 headphones.
• If you turn the power on and the Bluetooth feature doesn't engage, try turning the product back off.
• On the second restart, it will sometimes activate to start seeking out your preferred device.
Reset the product.
• You might need to complete a factory reset on the Bose 700 if you can't get the feature to get unstuck using the other options listed in this guide.
Request professional services from Bose.
• It might be necessary to request a professional evaluation for the problem if it persists after taking these steps.
• You can begin that process by following this link.
My Problem with the Bose 700s Is That They Won't Pair
If you cannot pair your Bose 700 headphones with a preferred device using Bluetooth, you can take a few steps to correct that situation.
The first step to consider is how Bluetooth functions. Some Bose products are receivers only, while others transmit a signal for you to use.
With the Bose 700, you'll be accepting information from a connected tablet, smartphone, or computer. If you attempt to send data through it, the results will be less than successful.
It's also impossible to connect one Bluetooth receiver to another. If you try to pair your Bose headphones to another set, you won't achieve any progress.
This same principle applies when attempting to pair two transmitters.
If you're trying to connect Bose 700 headphones by Bluetooth to a television, you might not get a connection.
Most TVs are receivers, which means they don't have a way to transmit the information to your headphones.
When your headphones are connected to a charger, you can also experience the Bose 700 Bluetooth bug. With this issue, disconnecting the power should resolve the problem.
If you have a low battery warning, you'll want to stop using the device so that it can have the charging cable connected.
You might not have Bluetooth enabled on your device.
The Bose 700 headphones will search for active connections, but it might be necessary to let your computer, tablet, or smartphone know that you have this new equipment to use.
When you see it appear in your device list, choose it to start the pairing process.
Your Bose 700 headphones remember several devices to have a quick reconnect. If the memory malfunctions for some reason, you'll need to clear it before attempting to use the product for your listening enjoyment.
■ How to Manage Bluetooth Connections through the App
If you try to connect the Bose 700 headphones through the Bose app with Bluetooth, you can encounter a second set of potential issues.
Not only are you facing equipment problems, but you're also stuck with potential software concerns while managing all of your connections.
When you find problems in this process, here are some ideas to use that can help you solve the problem of the Bose 700 headphones turning Bluetooth off.
Navigate to the Music app. Swipe down on the MY BOSE screen to do a refresh of your Bluetooth device list. This step often resolves the issue of finding a connection that isn't displaying.
If the app shows the Bose 700 headphones without letting you select it as an option, remove it and reconnect.
You can try rebooting the device that runs the Bose app. This step often corrects minor issues when you power the computer, tablet, or smartphone down entirely.
Your location permissions could be blocked in the Bose app. You'll want to navigate to your mobile device settings to correct this issue. It's located under the SETTINGS menu screen for iOS and Android. You'll go to PRIVACY and LOCATION services for Apple products, while Android devices use APPLICATIONS. Check to see that the permissions for local devices aren't disabled.
Review your network permissions to ensure your headphones or the app aren't blocked in the mobile device settings. That option is under your local network and location services in iOS and APPLICATIONS > PERMISSIONS for Android.
It might be necessary to delete the app and reinstall it to correct the Bluetooth connection problem.
If your Bose app continues to prevent Bluetooth connections, it might be necessary to try the software on a different device.
You can also try turning on a different device while activating the Bluetooth setting to restore functionality.
When you feel that your headphones require professional services, please don't try to open them at home.
That choice could void your warranty! You'll want to speak with Bose directly about what the following steps to take are when correcting this stalling issue.
I've Tried These Ideas, and the Headphones Still Don't Work
The "Bluetooth is off" error on Bose 700 headphones has varying degrees of severity to consider.
When it stalls during the activation process, you can typically get it restored using the techniques offered in this guide.
If you were listening to something over an authorized connection when the signal dropped, it might be more challenging to turn it back on.
When you press the BLUETOOTH button or power on the headphones, you'll get a notification of the battery time remaining.
It should be noted that your headphones should continue working when you have them connected to a cable or cord to your device.
In this situation, a personal strategy I use takes the following steps. Since it isn't a Bose-authorized troubleshooting procedure, you'll be taking this option at your own risk, as I did with my headphones.
Turn off the headphones.
Wait for two minutes before turning them on.
You'll want to wait for the battery message to vocalize.
Once the time notification starts, press and hold the BLUETOOTH button.
If it works, the headphones will tell you that they are ready to connect.
I would advise not taking those five steps if your Bose 700 headphones are still in warranty.
If you request troubleshooting services and find out that your protections have expired, it is worth creating a trouble ticket around the issue.
Top Choice!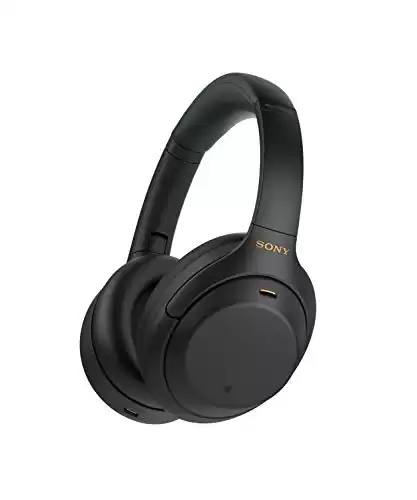 Sony WH-1000XM4
Music Playback Time: 30 Hours
Sensitivity: 105 dB / mW (1 kHz)
Frequency Response: 4 Hz-40,000 Hz.
Cord Type: Single-Sided (Detachable)
Driver Unit: 1.57 "
Range: 30 ft (10 m)
Driver: 40mm
Dome Type: CCAW Voice Coil
Diaphragm: Aluminum Coated LCP
Get them on Amazon
Although the quality of these headphones is fantastic, the Bluetooth stall can get incredibly frustrating. I've found that the Sony WH-1000XM4 noise-cancelling headphones are an excellent substitute.
The Sony headphones are available in three different color options. You get 30 hours of playback on a full charge, and it only takes ten minutes to give you five more hours for those busy days.
It includes a touch sensor to control track playback, volume, and voice assistant activation. When you take the headphones off, they automatically pause the playback for you.
If you have problems with your Bose 700 headphones and Bluetooth, the fixes in this guide are often helpful.
When you don't find a solution and have them out of warranty, a replacement pair from Sony can let you listen with joy once again.