This happened to me once when I just started using a new pair of earbuds. It was like my ears had to adjust to their shape. It was quite irritating, and I really wish I had these 18 tips on how to keep earbuds from falling out back then. It would have really saved me some "earache" – pun intended.
Make sure you insert your earbuds properly. They need to sit snug and firmly in your ear to keep them from falling out. You shouldn't force them in; if they don't fit well, you might need to consider changing the tip size. Don't over-clean your ears either; a bit of earwax can actually improve traction.
If you've done all of that and you're looking for some helpful and unique tips to keep your earbuds in your ears… keep reading.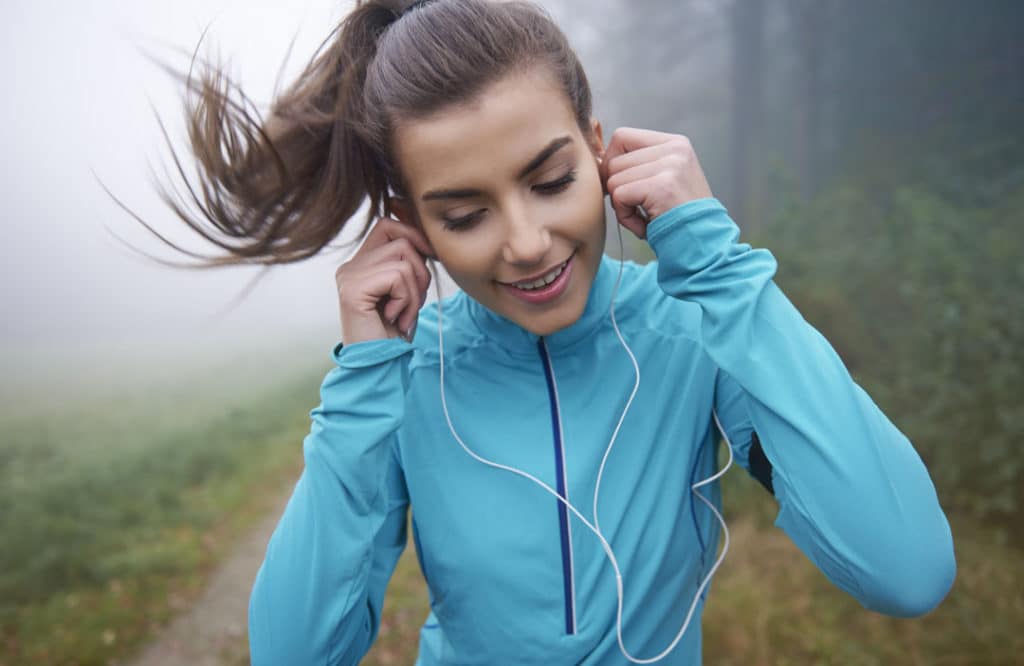 Top 18 Tips on How to Keep Earbuds from Falling Out
These tips are tried and tested. I hope one (or a few) of these tips will help you solve your problem at least until your ears adjust to the new shape.
The end goal should always be a comfy, secure fit. Don't stop trying new solutions until you feel that your earbuds are comfortable to wear.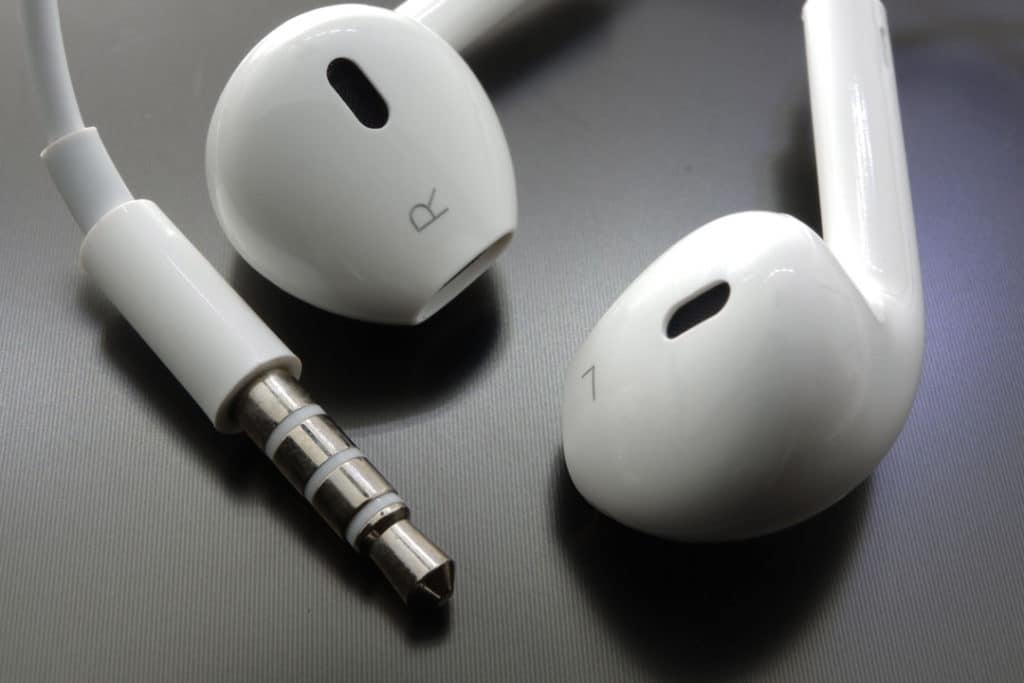 ■ Tip #1: Wear Your Earbuds in the Right Way
It can happen. You just got new earbuds, and let's face it. Some of them can be quite "advanced". Just how to put them in or on can be a learning curve.
Another issue is that all earbuds have a "left' and a "right" earbud. Get those wrong, and it won't be comfortable at all.
To solve this, just check for the "L" and "R" marking on the earbuds to know which goes where. Most earbuds have a clear design that dictates which goes where.
The Apple Airpods have a distinct tail that should face down, and the speaker should face forward when inserting.
With any of the other generic designs, it won't matter too much if you wear the left in the right ear, so let's keep looking to find out what could be causing your earbuds to fall out.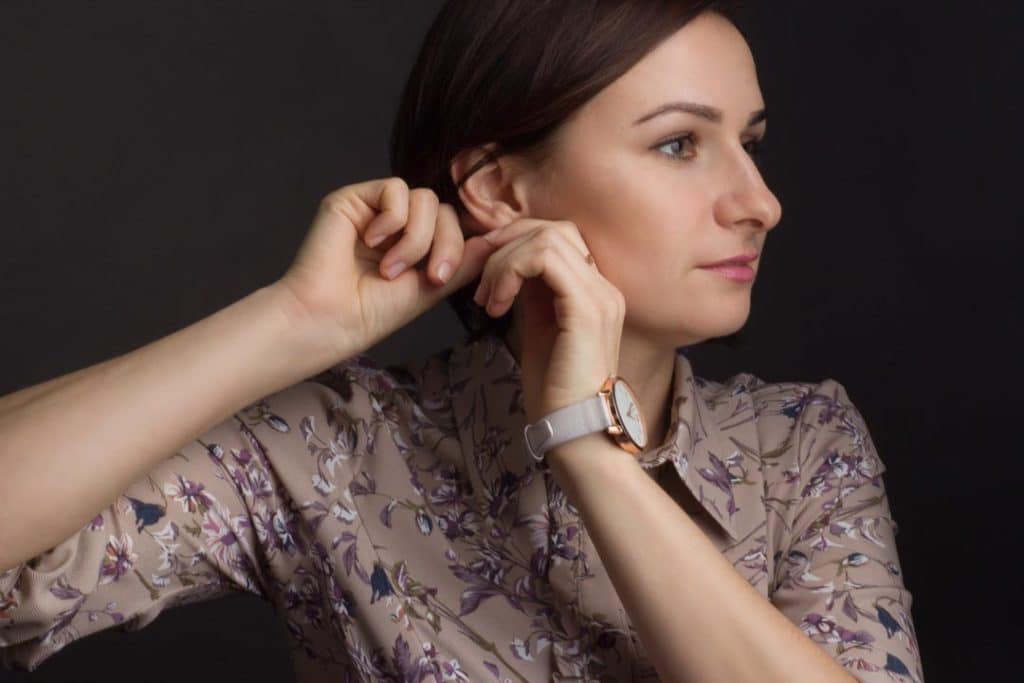 ■ Tip #2: Stretch Your Earlobes before Inserting the Earbuds
Yes, it could be your ears. The ear canal is quite narrow, and it could be helpful to try and manipulate the ear a bit as you're inserting them. 
If you don't do this, your earbuds won't sit deep enough, and this can lead to them falling out.
Just consider how you insert earplugs. If you're like me, you need to pull your earlobe back a bit before trying to get the ear plug in. Try the same method with your earbuds.
Gently pull the back of the earlobe with your opposite hand. This should open up the ear canal enough for you to insert the earbud.
When you release your earlobe, the earbud will sit as snug as a bug in a rug.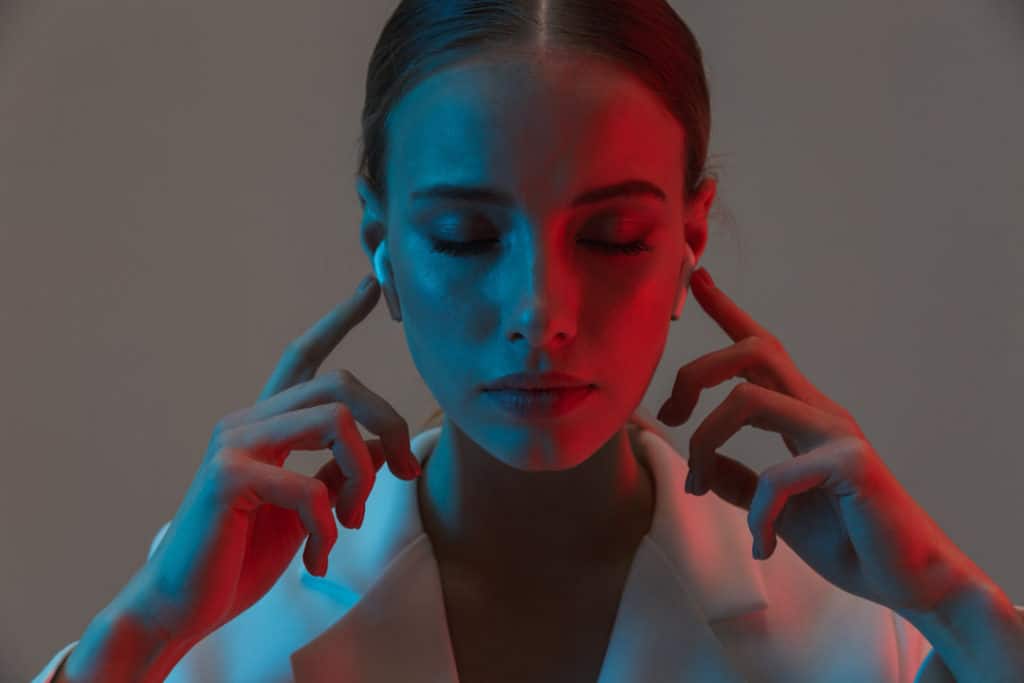 ■ Tip #3: Insert Your Earbuds Firmly into Your Ears
If you feel your ear canal is fine, just make sure you've firmly inserted the earbud into your ears. You need to give them a light push once you've inserted them just to get them to stay.
The tricky part here is to make sure you're not pushing them in too deep. Everyone's ears are different; if your ear canal is quite short, you could easily overdo it.
The aim is to fit them securely, but not for them to tickle your eardrums. If the sound is also too close to your eardrums, you could risk damaging your hearing.
Once you're happy that they're inserted firmly, just give your head a light shake to make sure they aren't going anywhere.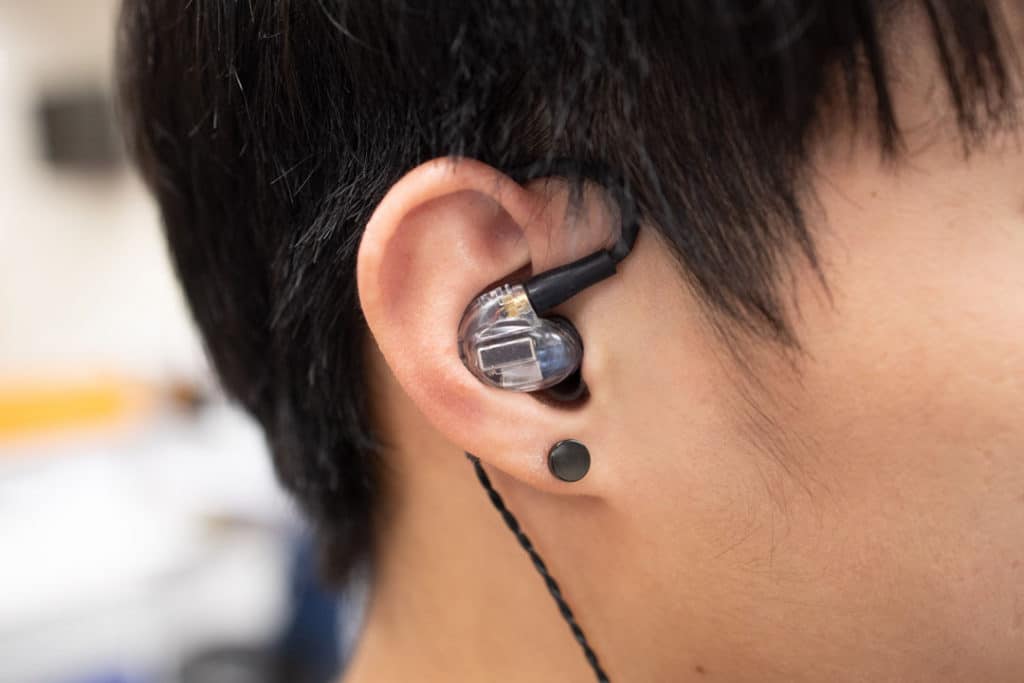 ■ Tip #4: Wrap the Headphone Cable around Your Ears
Sounds funny, but the logic is sound. Instead of letting the cable hang down, turn the cable to point up and then wrap it over your ear, so it dangles down the back.
This will offer a bit of stability, and make sure they don't fall out.
It basically helps to carry the cable tension, so it doesn't add any pulling action on your earbuds.
The cable connection is also usually the first to go in terms of damage, so this method will also protect your cable connection to the speakers.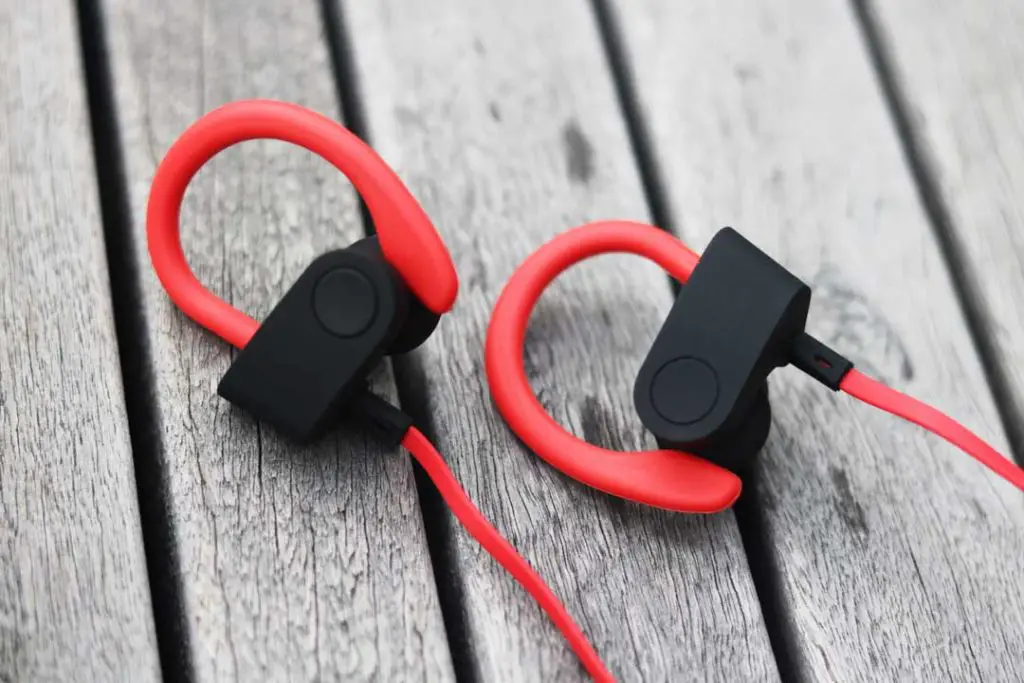 ■ Tip #5: Use Earbuds with Hooks
These are relatively new, but they're gaining a following quickly. Some earbuds are sold with hooks, but you can also get detachable hooks separately.
They are made from soft silicone, and you will find a hook for any brand of earbuds. You do also get generic hook designs, but the chances of them fitting Apple Airpods are slim.
What I love about hooks is the comfort factor, I've resorted to wrapping my cable around my ear to secure the earbuds, but it can be a bit uncomfortable.
With the hooks, my earbuds are secure, and I hardly feel them.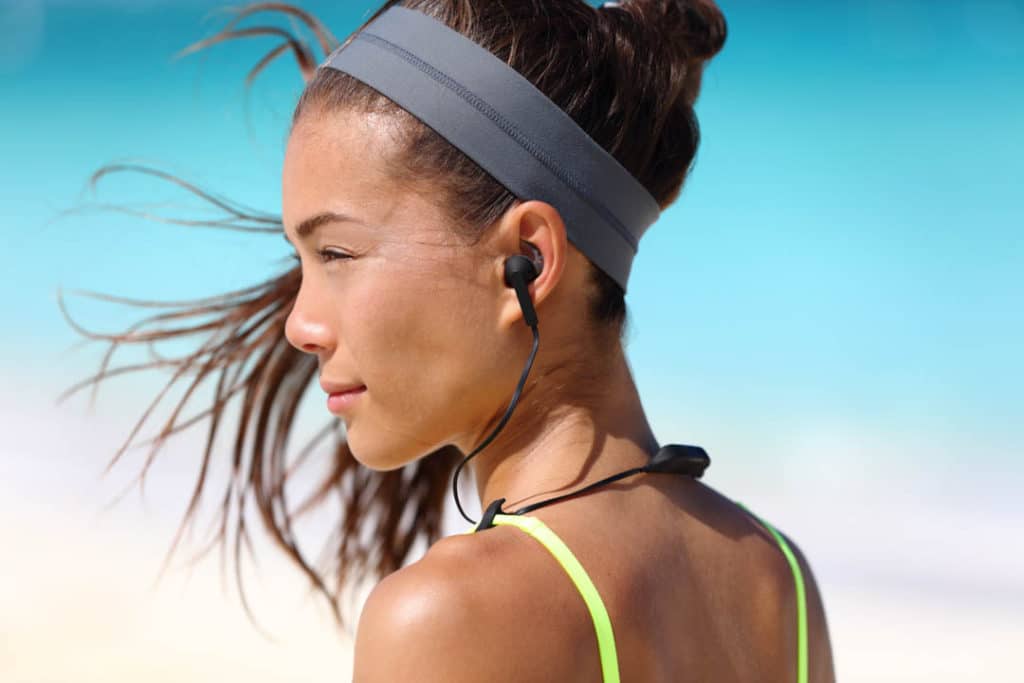 ■ Tip #6: Get Ear Wings for Your Headphones
Ear wings or ear hooks, what's the difference? Ear wings fit on the inside of your ear to keep your earbuds in place, while ear hooks sit on the outer edge, behind the ear.
It's easy to mistake one for the other, but once you've tried them, most people have a preference.
It's definitely becoming more common to see earbuds designed with wings, and they really do a great job at securing the earbuds. The best ones are the Bose QC20 noise-canceling headphones (Amazon link).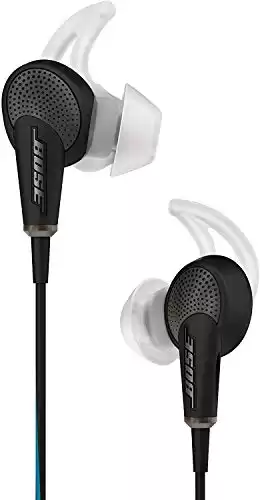 Again, generic ear wing accessories are sold, but if you have Apple Airpods or Airpods Pro, I'd suggest you get something that is designed specifically for them.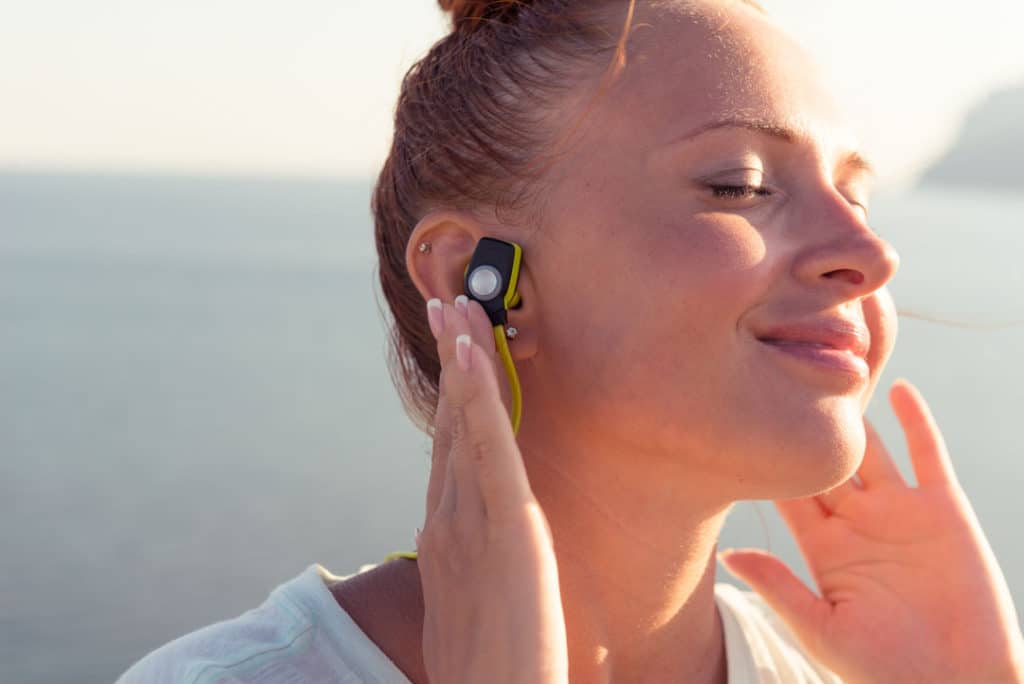 ■ Tip #7: Consider Getting behind the Neck Earbuds
Probably one of the most irritating effects of your earbuds constantly falling out is that they end up dragging on the floor.
By using earbuds that connect behind the neck, they'll only fall as far as your neck – if they fall out.
One of the added benefits of these earbuds is that the pressure is removed from the cord, so there is less pulling and thus less chance for them to pop out.
There are also some really cool designs out there, pretty much geared towards people who love working out with music.
It helps keep the cord out of your way, giving you total workout freedom.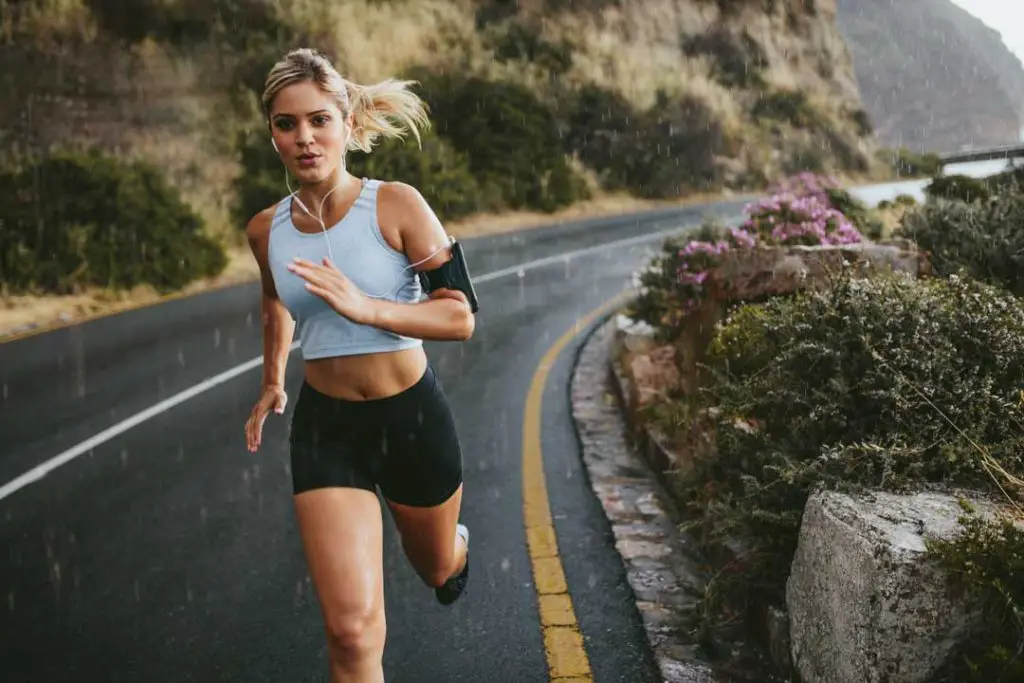 ■ Tip #8: Avoid Putting Tension on Your Earbuds' Cord
All of these designs help to remove tension off the cord. But, what if you need a solution for the earbuds you already have?
Well, the first thing you need to do is just to check that there is some slack on the wire, it shouldn't be pulling.
Sometimes if you've got your phone in your pocket, the cord could be too short, pulling on the earbuds.
If you feel your cord is too short, consider getting an adapter to extend it, or go wireless (next tip). That should solve the tension problem.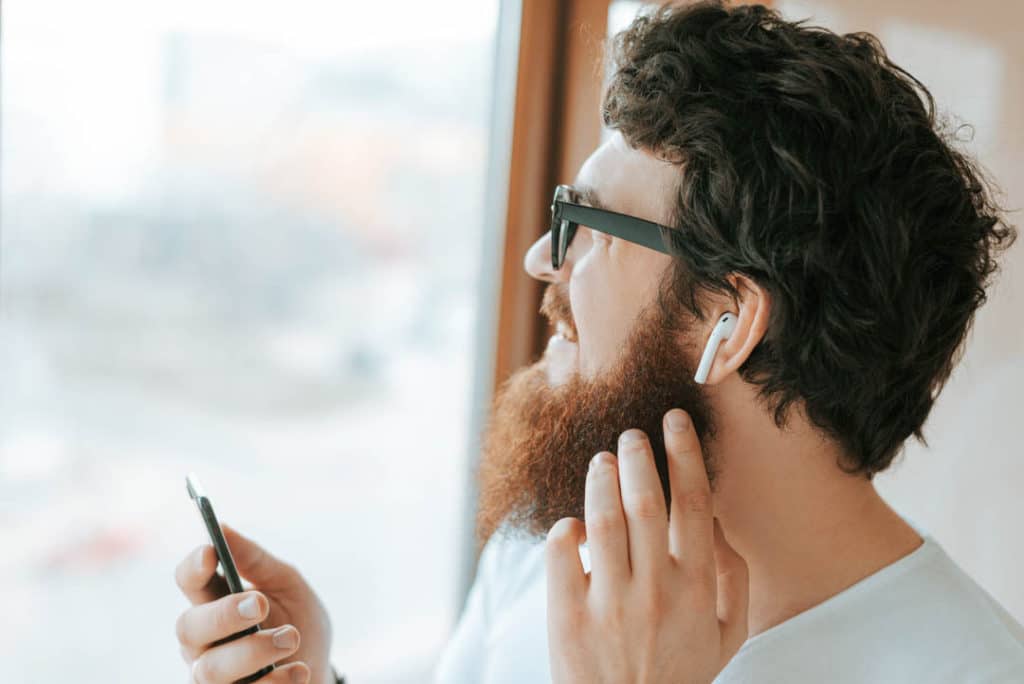 ■ Tip #9: Buy Wireless Earbuds
Cords get caught up, and they get in the way. Any pulling will lead to your earbuds falling out. To solve this, you need some new tech—wireless earbuds.
It's a life-changing experience if you haven't tried them before. Total freedom of movement. This completely eliminates the cord issue and offers so many added benefits.
Wireless earbuds are designed to stay (I mean, if they don't, they could be lost – so most manufacturers take that element of design quite seriously).
If you are eager to try wireless, but a bit worried about them falling out as well, just make sure to get earbud hooks or wings while you're at it.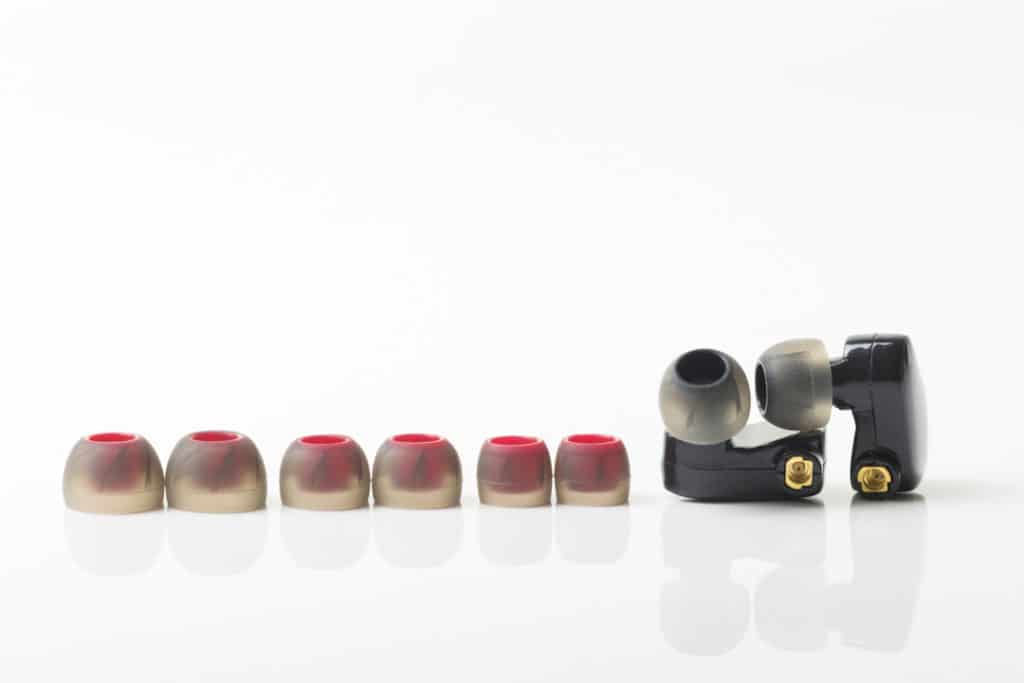 ■ Tip #10: Try Out the Different Ear Tips That Come with Your Earbuds
These little suckers are surprisingly useful. The tip you're using right now can be either too big or too small; many earbud manufacturers are nowadays including a variety of tip sizes with their earbuds — free of charge — because comfort and fit are important.
If you didn't get that with your earbuds, that sucks, but it's not the end of the world, because you can get a set online – and they're pretty cheap.
All you have to do is find a nice little set that offers you all the sizes so you can try them out.
If you are buying a set, consider getting foam tips while you're at it, they hold a bit better than silicone tips.
■ Tip #11: Memory Foam Ear Tips Can Prevent Earbuds from Falling Out
If you want to really go all out and have super comfy earbuds at the same time, opt for memory foam tips.
You know how sometimes the silicone tips just feel like they're pushing, and they don't quite mold well.
That's why memory foam is so great; it fits YOUR ear perfectly. It takes on your unique shape, making it a perfectly snug fit. They also have the added bonus of exceptional noise-cancellation abilities.
Make sure you check the reviews on any aftermarket product to make sure they'll fit your earbuds perfectly, my favorites are the AirFoams Pro (Amazon link) they offer BY FAR the most secure fit.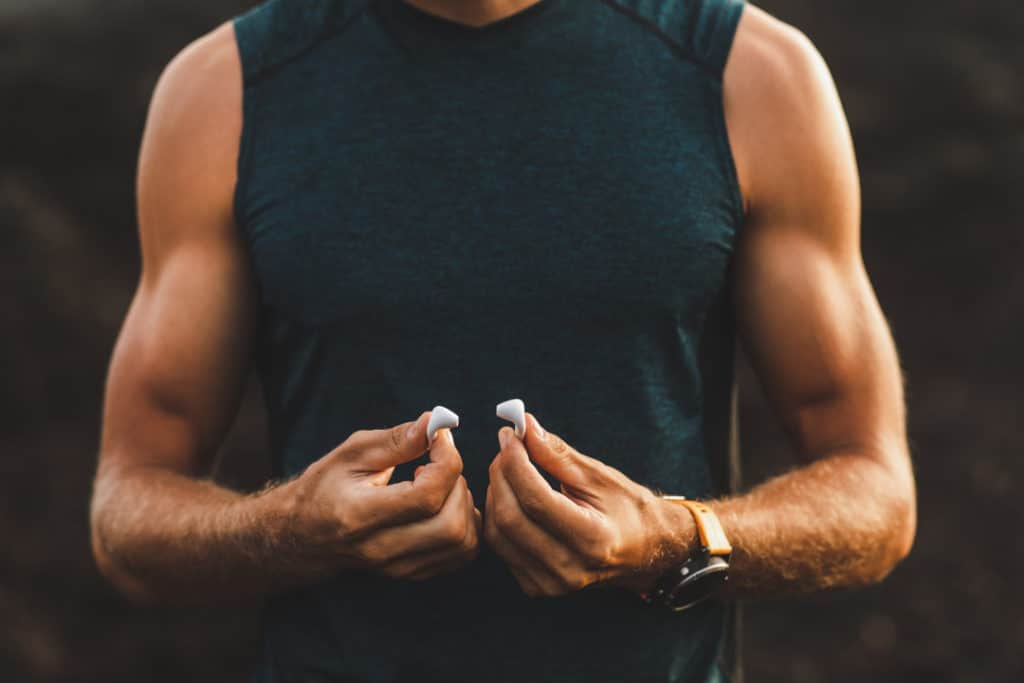 ■ Tip #12: How to Keep Apple Airpods from Falling Out?
Apple Airpods are in a league of their own. If you're having issues with them, it's best to find a solution asap. No one wants to deal with the emotional trauma of losing ONE Airpod.
There are a few DIY hacks you can try, like wrapping a piece of flexible wire (you can wrap the wire with electrical tape for comfort) and then create a bend that goes over the top of your ear.
But, let's face it, Airpods are pretty sleek and a DIY job, well, just doesn't really add to the swag.
A better option, go for some super stylish Airpod specific wings or hooks. These will secure your AirPods and keep them looking every bit stylish and sleek.
They are made from silicone, so they are super comfy. You can also get them in a variety of sizes and shapes, which ensures you'll get the best fit for your ear.
Even though you probably won't find this type of accessory available from our friends at Apple, you can find a ton of third party manufacturers on Amazon.
Just make sure you choose one that has good reviews and that you think looks good and looks like it will give you a secure and comfy fit.
One of the unexpected benefits of actually using hooks or wings with your Airpods (especially if yours don't fit well), is that they'll improve the overall sound quality. This is because of the better fit.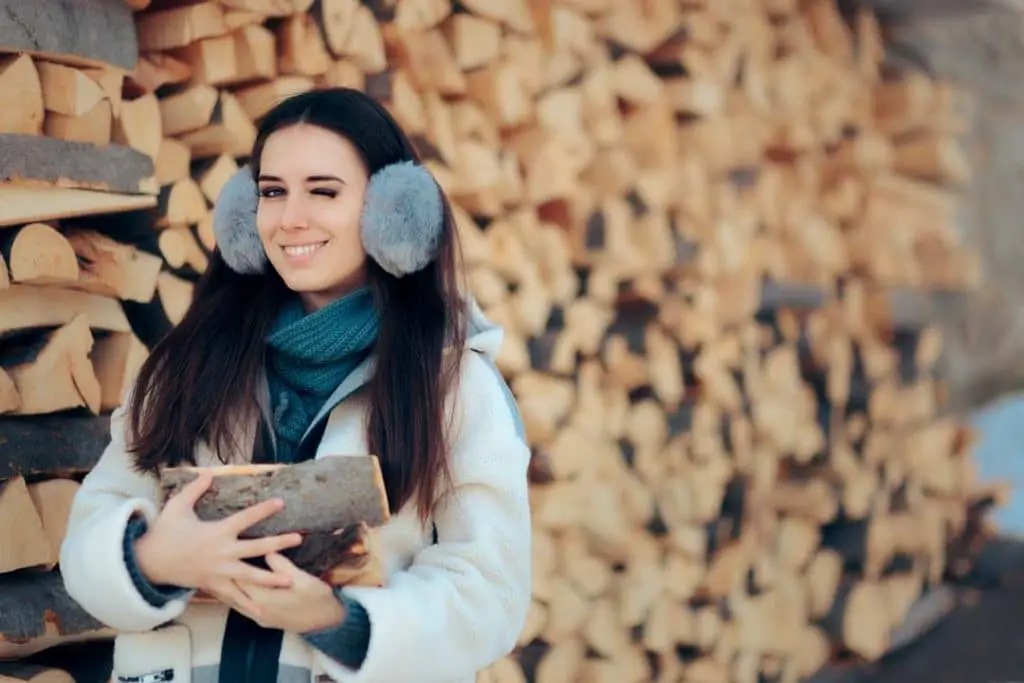 ■ Tip #13: Wear Ear Warmers with Your Earbuds
Great solution, especially in winter, don't you think? Just put in your earbuds and slip on your ear warmers.
They'll secure your wireless earbuds as well as normal earbuds by pressing on them. This will also improve sound quality and noise-cancellation.
If you already have ear warmers at home, this is an easy solution you can try right now. An alternative is to use a buff and position it over your ears.
Now you have a winter and summer solution. Give it a try next time you go for a jog.

■ Tip #14: Consider Getting Earbuds for Smaller Ears
Sometimes using smaller earbud tips just isn't enough – you need to actually opt for earbuds that are specifically designed for small ears.
The issue isn't your outer ear (the bits we can see), it's the inner ear or ear canal that can be causing your problems.
Women are more likely to have this problem. On average, the female ear tends to be smaller than a man's ear, but that doesn't mean that men can't have the same issue.
You'll need to find earbuds that make use of a micro driver. To get the actual earbud smaller, the tech needs to be smaller.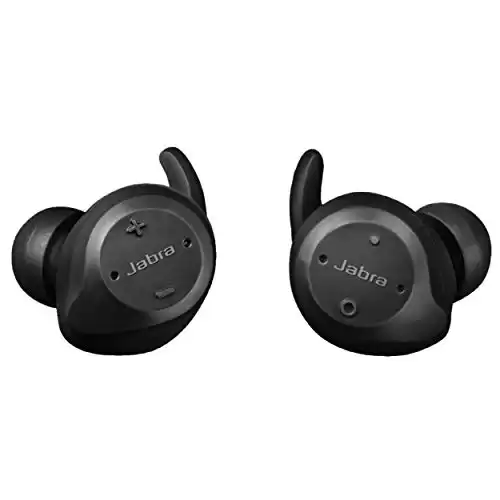 Jabra Elite Sport Earbuds
True wireless earbuds
2 Microphones in Each Earbud Do an Incredible Job at Filtering Our Background Noise and Ensure Premium Sound Clarity
3 Types of EarGels and Foam Tips are Included to Ensure a Secure Custom Fit
All-Day Battery That Delivers 4.5 Hours of Play Time
The Charging Case Grants You Another 13.5 Hours of Power
Comes /w an In-Ear Precision Heart Rate Monitor to Track and Analyze Your Fitness
Get it on Amazon
■ Tip #15: Use Waterproof Earbuds
Waterproof earbuds are made to handle not just a bit of water, but a whole lot…
I don't know how they do it, maybe some special silicone, but that coveted IP rating of 7 or higher is where it's at.
I've had a few waterproof earbuds, and I have to say, the best ones are the Jabra Elite Sport (Amazon link) they really did feel more secure, and especially in rainy weather, I didn't feel like they would ever fall out.
I've used them in the pool too, swimming and playing around – nada. They stick like glue.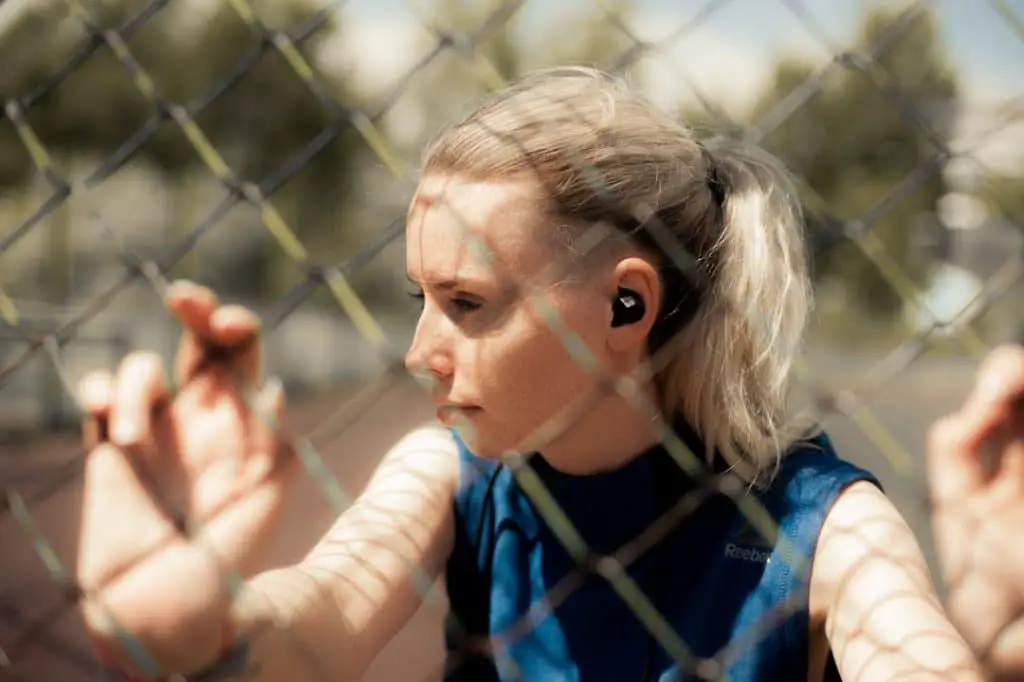 ■ Tip #16: Sweatproof Earbuds Are Designed to Not Fall Off
I'm sure sweat is probably why most normal earbuds fall out during a run, so what about sweatproof earbuds?
The great thing is that they're actually designed to stay in. Waterproof is better, but sweatproof comes with most of the same benefits, except you probably shouldn't swim in them or get caught in the rain for too long.
Sweatproof earbuds should have a minimum IP rating of 4 or higher. The manufacturer should have this information displayed on the site.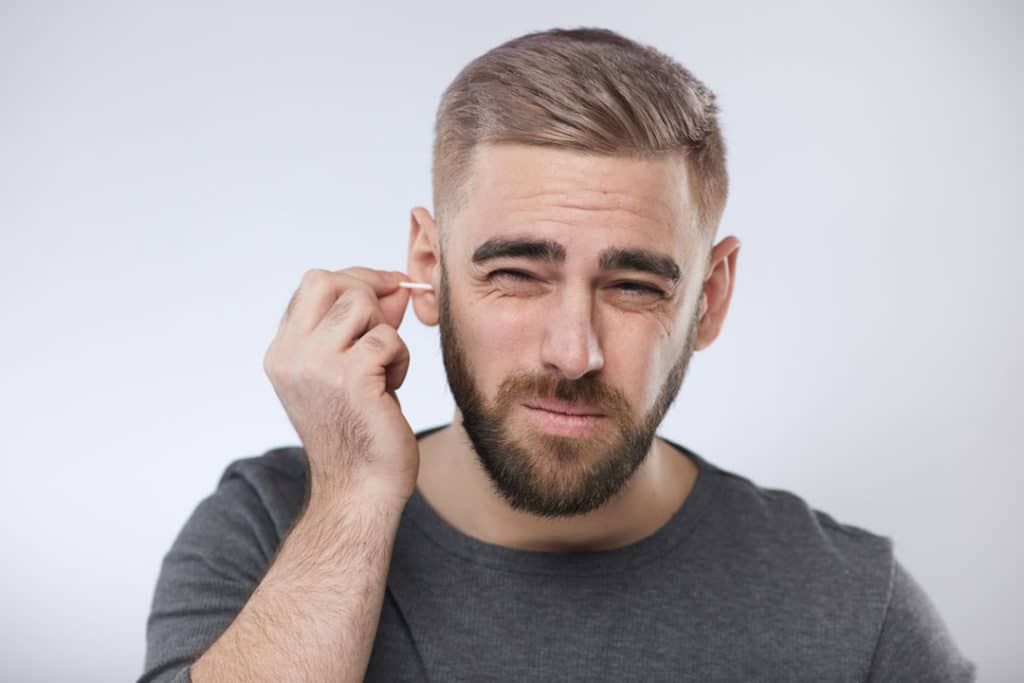 ■ Tip #17: Avoid Cleaning Your Ears with Cotton Swabs
I'm not a doctor, so if you have excessive earwax to the point where it's clogging up your earbuds, you should probably clean your ears a bit (and your earbuds).
However, if you produce a normal amount of wax, cleaning it out can make the ear slippery and, worse, make you more susceptible to ear infections.
Ear wax should dislodge naturally during a nice warm shower or bath, so no need to go in there with a cotton swab.
If you do feel like the earbuds are compacting your wax, maybe our final tip is the one for you.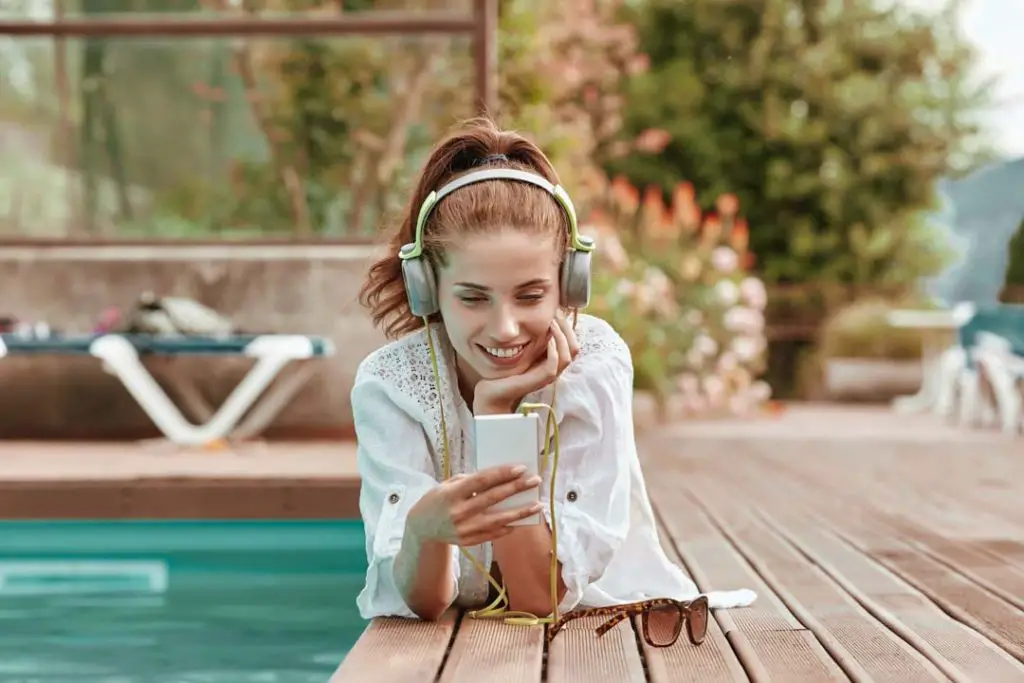 ■ Tip #18: Consider Using Over-Ear Headphones Instead of Earbuds
Over-ear headphones will solve quite a few issues. For one, there won't be anything "in" that can fall out.
There is also a headband over the top of your head, so they aren't going anywhere. Finally, they're really comfortable, especially if you already have an issue like a small ear canal.
There are some really great designs and makes out there, from bulkier ones for crazy good sound, to wireless and sleek for jogging.
Heck, you even get sleep headphones. If you haven't invested in a good set of headphones, now would be a perfect time.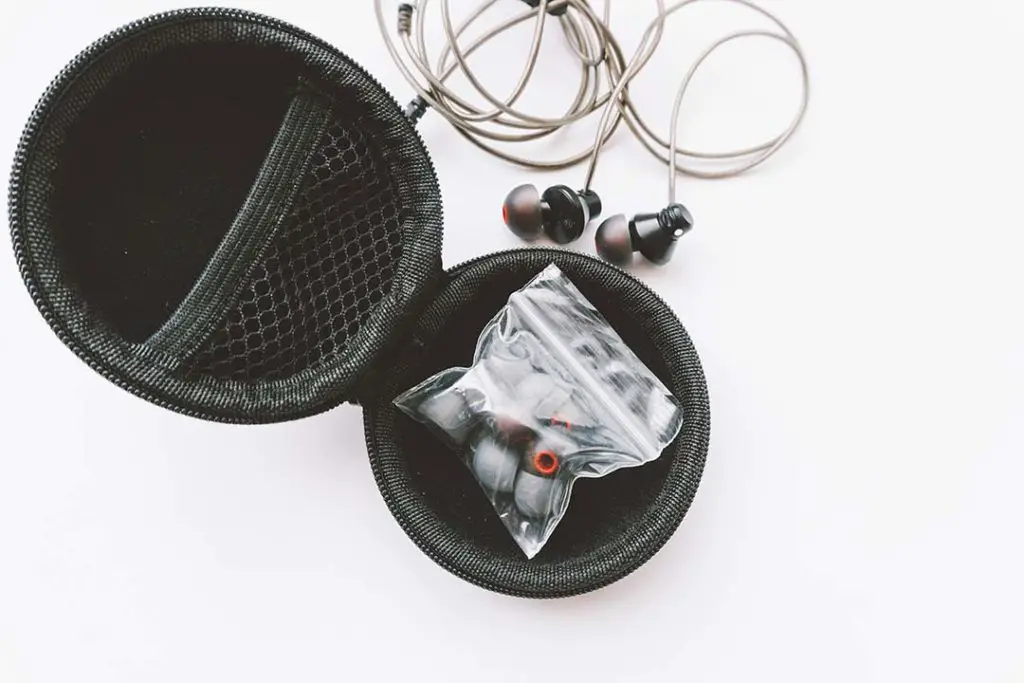 How to Keep Earbud Tips from Falling Off?
One last issue you might be facing is earbud tips falling off. That would suck, especially if you've just figured out which earbud tips work for you and keep your earbuds secure in your ears.
The possibility of it happening is that much higher when you're using third-party earbud tips, so to avoid it, try this simple tip I've used a couple of times.
Simply take off your earbud tips and place them to the side. Then add a small (really small!) amount of superglue to the outer body of the earbud where the tip will touch.
Avoid the speaker opening. Put the earbud tip back on and hold it for a second. All done, it ain't coming off.
While this may seem a bit drastic, it doesn't have to be permanent. By using a really small amount of glue, they actually can come off again with a bit of a tug. But, they won't come off when you don't want them to.
As a Final Thought
To prevent your earbuds from falling off, make sure you have the right size earbud tips. If that doesn't completely solve the problem, add hooks or wings to your earbuds to improve the hold. You can also use earbuds that connect behind the neck to take tension off the cable and stop it from pulling out.