When you need to manage digital audio recordings, you'll find two standard technologies available to use.
Pulse-Code Modulation is the typical method used for converting analog audio into its digital counterpart. When you see PCM audio on a DVD, it's a two-channel stereo digital audio track.
Dolby Digital® is for multi-channel applications, including surround sound for home theaters, film audio, and similar purposes.
It uses left, right, and center channels with its various formats. If you have Dolby 5.1, that means you have five tracks and a subwoofer to use for the system.
From a technical standpoint, most people would consider PCM to be worse than Dolby Digital because it offers fewer channels. The reality of this comparison is a little different.
PCM vs Dolby Digital Which One Is Better?
When evaluating PCM vs. Dolby Digital for sound quality, your decision is whether you need uncompressed or compressed audio. The first option is the direct stereo, while the second option offers different formatting options with extra compression.
The question about PCM being better or worse than Dolby Digital comes about because of the settings found on a modern TV. When you configure your audio, you have the choice between these two settings.
Which one is better for your current setup?
The goal should be to match what the input offers to your television. If you're watching a DVD through a standard player, the PCM setting might be the best one to use.
When you are watching an HD television station, the audio formatting is often in the Dolby Digital structure.
This option delivers up to 5.1 channels for your listening enjoyment. If you have that equipment available to use at home, you'll reap the full benefits of this technology.
If the only thing you have is the television speakers for your entertainment, the PCM setting is the best option because it lacks compression.
You'll hear muted tones and less audio clarity when using the Dolby Digital setting with your stock setup.
You'll need to take advantage of your TV's ARC support if you want to maximize the audio in either format.
How to Change the Audio Format on Your Television
When you want to set up your television to maximize your home theater settings, you must consider the input and output types.
The input sends audio and video signals to your television. These items include a cable box, satellite receiver, set box, game console, DVD players, Blu-ray players, or anything else you can connect.
If you route a computer to display on the TV, that item becomes an input.
The output is what the devices receive from your television. If you want to hear audio, the signal sends it to the speakers for your listening pleasure.
Even if you only use the stock speakers inside the TV, you're still using this feature.
You can also use the output to send audio to soundbars, Surround Sound speakers, or headphones.
The correct audio format setting depends on the device receiving the audio output.
That means you should select PCM or Dolby Digital in your menu options based on what your setup offers.
When you select the HDMI input audio in the TV's setup menu, you'll typically see PCM or Bitstream offered as your options.
If you choose the first option, you'll only receive two-channel sound through your entertainment system.
That's why you must choose bitstream if you plan to have the audio processed through a soundbar or a home theater system after it goes through the television.
It's the only way for you to achieve the multi-channel effect that you want from Dolby Digital.
Some TVs cannot deliver this output, which means you'll need to reference your owner's manual to see what is possible in your situation.
■ Select the Best Digital Output Setting for Your Setup
The output format you choose when selecting the audio format for your television depends on the equipment you have connected to the television.
If you're unsure of what each device delivers, it helps to review the owner's manual for each one. You may need to create different settings for a home theater system than you would for high-quality headphones.
Are you not connecting anything to your television? If that's your situation, the stock speakers in the TV work better with the PCM setting.
You might experience audio loss, volume problems, or additional issues if you choose the alternative environment.
If you want the best sound experience possible, set the TV's menu to the highest mode, you know your equipment supports.
That means you'll need to use the HDMI ARC if your setup requires support for more than 5.1 channels because an optical cable can't deliver the correct output.
■ What If I See Unselectable Options on My Television?
If you're trying to determine if PCM or Dolby Digital is the best solution for your audio needs, you might see some choices grayed out or unavailable on the menu.
When you encounter this problem, the audio output isn't available for some reason.
This issue could be due to the current content sent to the TV's input, app settings, or your home theater equipment's needs.
You can only choose the options on some televisions that are currently available with your input and output.
As a general rule, you should only use the PCM option for your audio if your sound system experiences higher setting problems.
If you encounter the latter issue, it likely means your setup isn't compatible with Dolby.
You might see additional options over PCM and Dolby Digital. They include an automatic setting, DTS, or Dolby Digital Plus.
These options might offer even better sound quality or more channels to use in exchange for more bandwidth.
If you require Dolby Atmos for your output, most televisions require you to use the automatic setting only.
For everything else, you'd still want to select PCM or Dolby Digital to achieve your preferred outcome.
Best Televisions to Use for Your PCM or Dolby Digital Sound
When you want to maximize your sound system's use, the equipment relies on your television to deliver results.
That means you'll need to invest in a high-quality product that provides a reliable output to create the home entertainment environment you want.
These televisions have proven that they know how to deliver the successful outcomes you want for your audio needs.
This television is one of the few available in 2022 that offers a genuine NanoCell display.
With over 8.3 million active pixels, you get four times the standard HD resolution to get a lifelike picture.
When you combine that benefit with the enhanced audio properties of Dolby Digital, you'll have an incredible viewing experience.
The LG NanoCell 85 Series works well with your PCM settings, especially with local dimming, improving your backlight balance.
You'll get deeper blacks, enhanced contrast, and realistic sound for an immersive experience.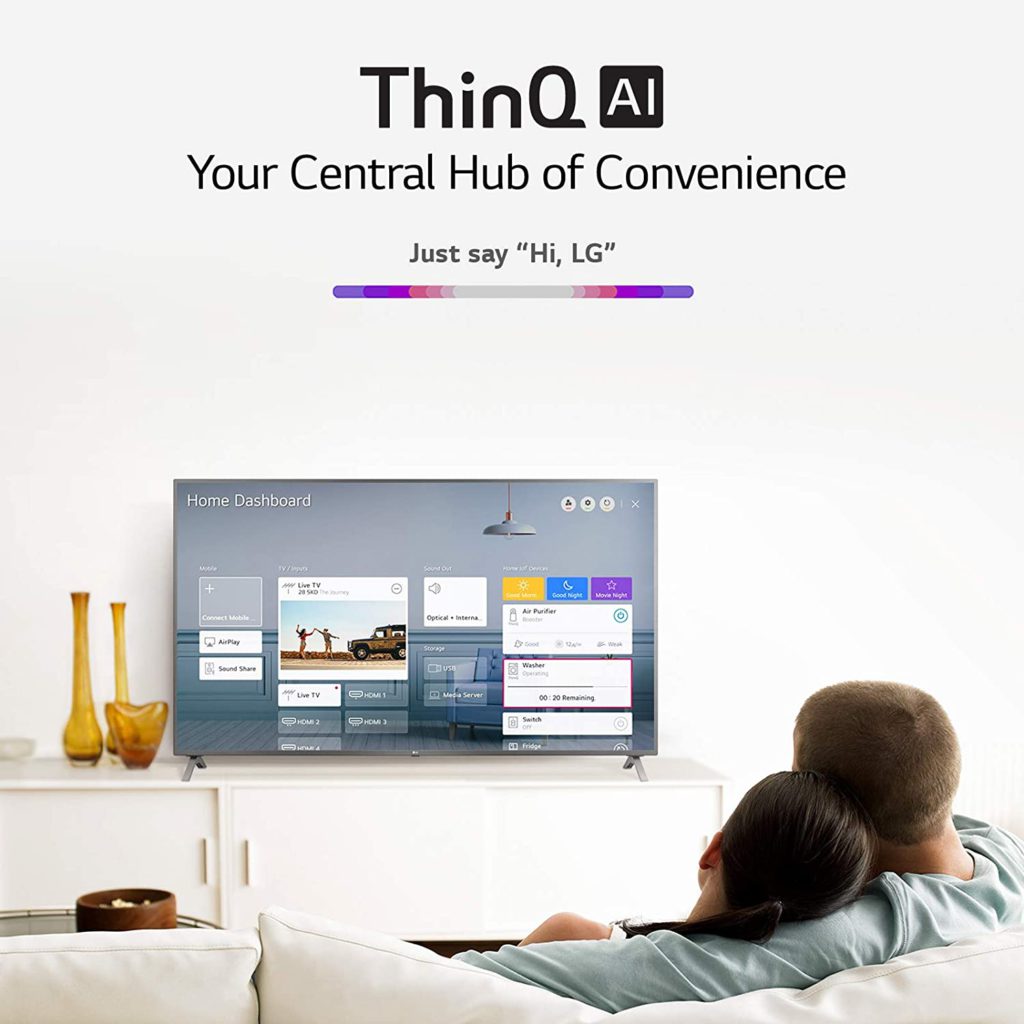 You don't need to do anything to get impressive sounds with its artificial intelligence platform, upscaling, and automatic settings.
If you need an affordable television to use at home that comes with numerous smart features, you can't pass up on this TCL model.
It featured QLED technology to deliver an impressive result, with the Roku app providing instant streaming benefits.
You can add voice controls to the TV by combining it with an Alexa device.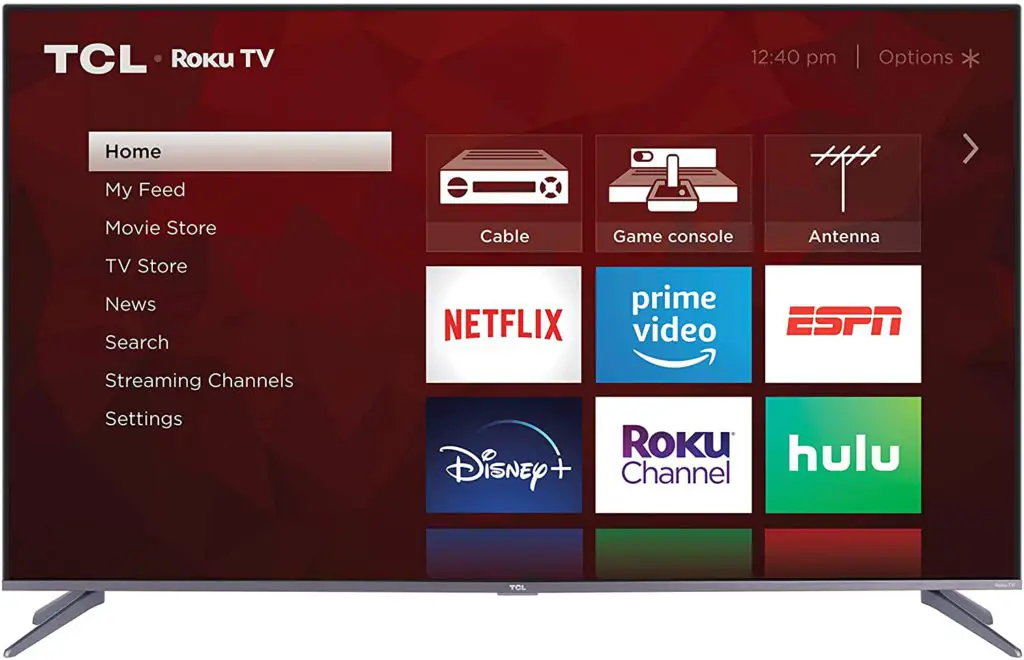 The picture clarity is impressive, especially with Dolby Vision HDR lighting the way.
You set up the sound on the TCL 5-Series TV with a couple of menu clicks.
The entire process is straightforward, even if you don't get an owner's manual in the box.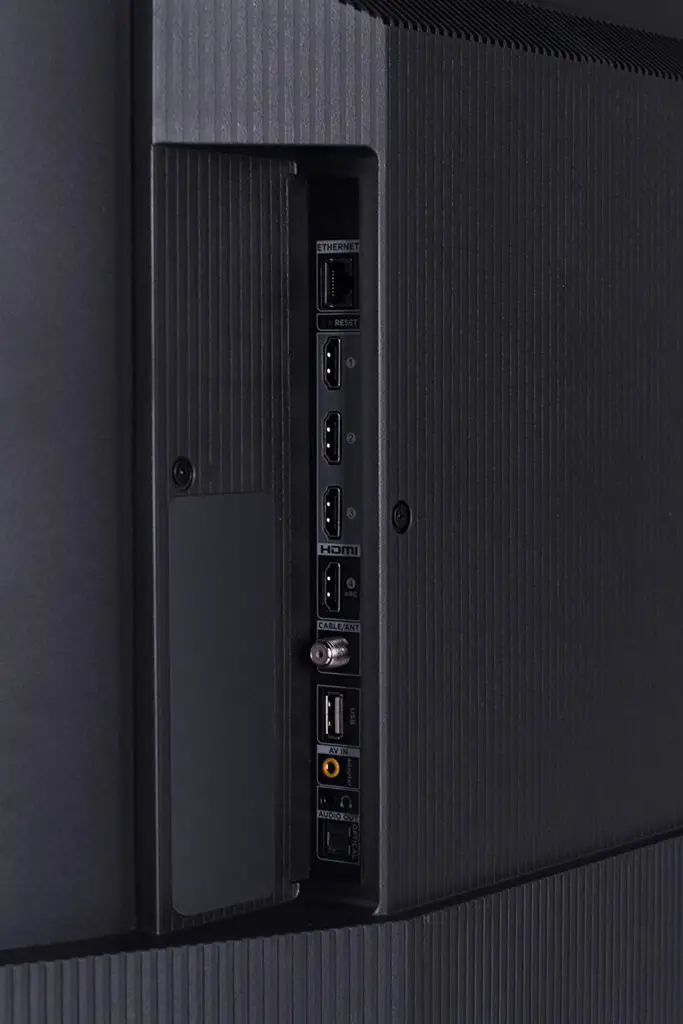 You'll receive one eARC input and three other HDMI options to sync your audio and video sources for the best viewing experience possible.
This television gives you the extra advantage of a waterproof design.
You can install it outside underneath your veranda, screened gazebo, or four-seasons porch to have an enjoyable outdoor entertainment area.
The direct LED backlighting it offers is up to 50% brighter than what you'll get with the typical indoor TV, ensuring that you receive the 4K UHD HDR viewing experience you want.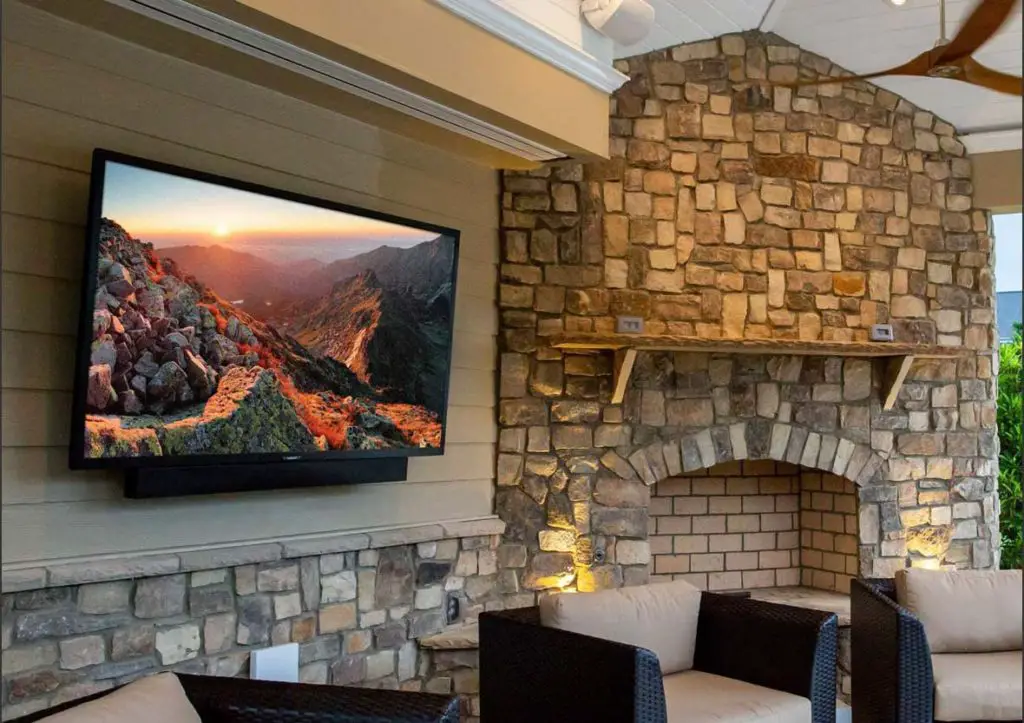 The SunBrite TV is engineered to handle all weather conditions. It comes with rugged components and a sturdy case for your permanent installation.
This design uses aluminum so that it guards against snow, extreme temperature changes, and even insects.
You'll receive 3 HDMI and one HDMI ARC to use for your audio needs.
With its wall-mount design and added durability, you will appreciate the clarity and functionality of this television.
It delivers all of the expected connections you need for a home entertainment experience like none other!
Although it isn't entirely waterproof, it's extremely resilient enabling you to install it in an outdoor covered area to watch Netflix, YouTube, and more.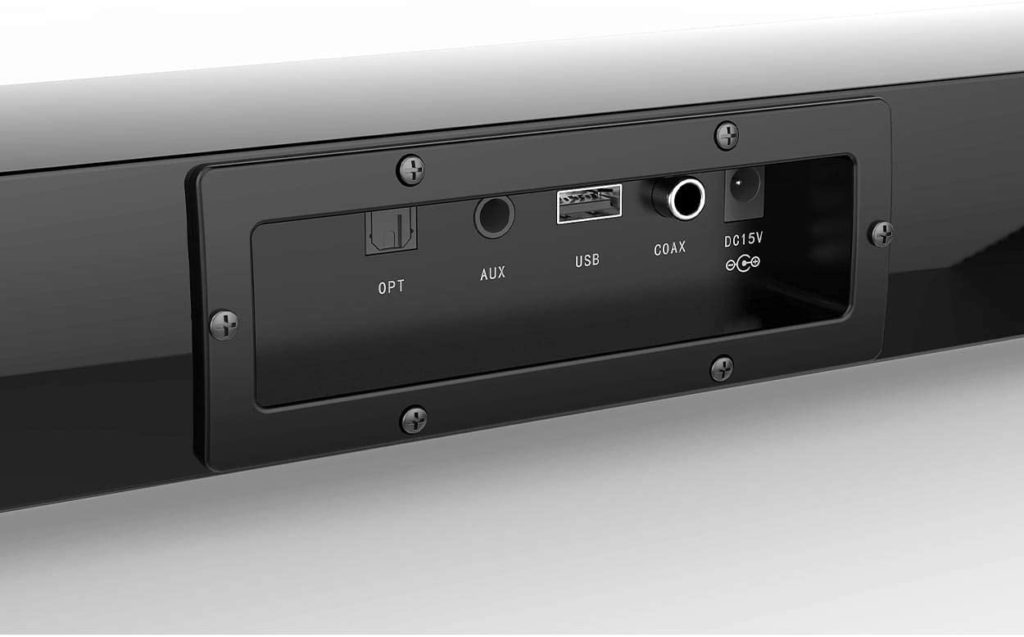 This KUVASONG television delivers 1,500 nits for an authentic viewing experience.
It offers UHD HDR with 4K brilliance while letting you select the appropriate audio settings you want for your home theater.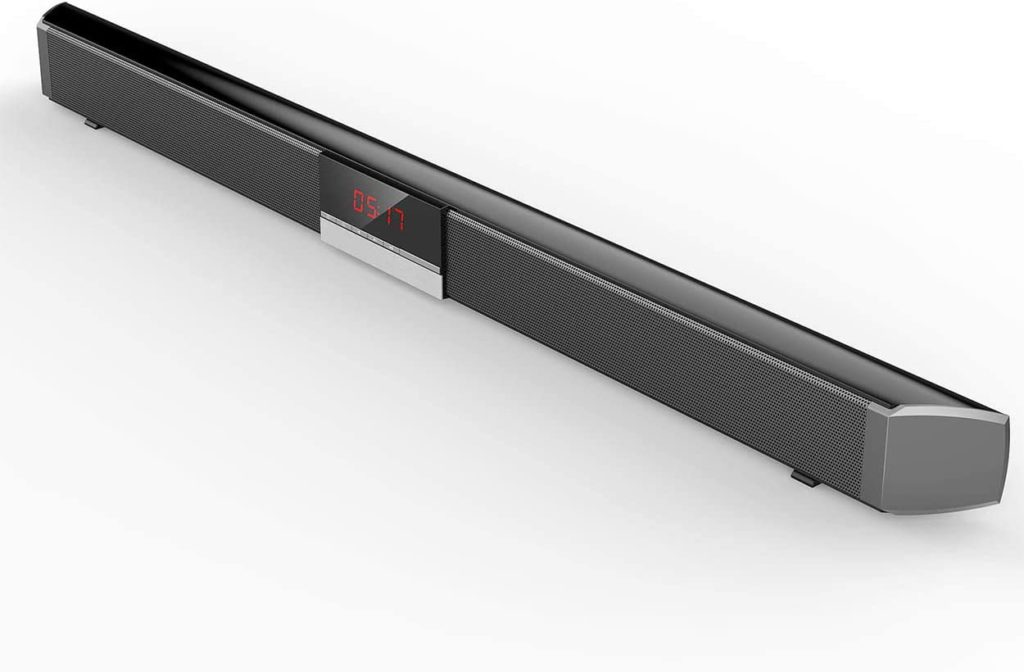 It includes a built-in soundbar that delivers good sounds at the default levels if you're just starting to build your system.
A Final Thought about PCM vs. Dolby Digital
When you compare PCM to Dolby Digital, you're looking at an apples vs. grapefruits comparison.
The options have enough differences that they are separate audio entities for your home theater setup.
Although the compression vs. uncompressed format may have some validity from an audiophile's view, most people want the best sound quality possible from their system.
That's why Dolby Digital will always win the debate. It has more channels.
When you don't have those channels to use at home, PCM is the next viable solution.
Since most televisions today offer an automatic setting, you can use that function without worrying about anything else!